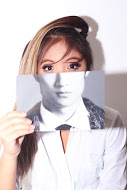 The man in the mirror
By Alexandria Ng
Reflections on being transgender in the Asian American community.
The man in the mirror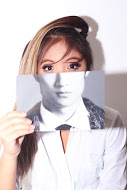 Reflections on being transgender in the Asian American community.
While other little girls played dress up and pretended to be the Powerpuff Girls, Manpreet Sekhon, at 7 years old, longed to be like Goten, a male character in one of his favorite television shows, Dragon Ball Z.
One night, upon seeing a shooting star, Sekhon wished that he would become a boy. Much to his disappointment, it did not come true the next morning, but it did trigger the process for his transition from female to male.
Sekhon is a 20-year-old transgender male majoring in computer science and engineering at Chabot College in Hayward, California.
"It was pretty easy for me to come out, but I had to build up to it because of my religion and culture," Sekhon said. "That was my biggest obstacle with coming out. It wasn't my family making it difficult for me to transition. It was mostly society, so I'm just glad I have the support of my family."
His family had a very close bond. His mom raised him and his three other siblings to always stick together no matter what and to always pursue their dreams. She always had suspicions that Sekhon had an interest in other girls and confronted him about it at the age of 12, though at the time, she only thought Manpreet was lesbian.
Sparks reached out to Sekhon's mother; however, she was not available for comment.
Coming from a North Indian Sikh background, Sekhon said that most of his pressures came from a culture where people of the LGBT community would be killed if they couldn't change their ways.
"They'll tell you to pray. Just pray it away," Sekhon said. "But if you can't change, you're killed. They don't see it as how you love differently or how you identify yourself differently. They see it as a type of cancerous thing."
No matter how much Sekhon tried to push away these feelings though, he could not, and eventually came out to his fellow high school classmates as bisexual. Sekhon thought that as long as he still identified as female, he would not stray too far away from the norm, but he soon realized that he was a man.
The same day he came to terms with his masculinity, his mother called his doctor to have him put on testosterone.In July of his sophomore year in college, he finally got to cut his hair and dress how he wanted to.
"All you see is Caitlyn Jenner and it's just really hard, especially for people of color."
"If I didn't have [my family's] support, I don't think I would've come out," Sekhon said. "You need a foundation because when you feel alone, and there will be so many times you feel that way, especially in the world we live in, having someone who's physically there and will listen to you and be there for you in those hard times really means something."
Although Sekhon's family accepted his new identity, Sekhon thought his culture was staunchly against him because of a long history where traditions caused people to fear change. He believed that the Asian American community in particular was the biggest opposer to the LGBT community since they were not well represented in the public eye.
"All you see is Caitlyn Jenner and it's just really hard, especially for people of color," Sekhon said. "We can't relate to a rich, white famous woman. We need somebody we can relate to so we know how to come out to our parents or to society and how to handle it. We need that support and I feel like that isn't covered with most of the people who are out there representing us. I don't really even know any other Asian transgender people because everyone's scared to come out, so it must be the culture and traditions."
Although Sekhon said he frequently feels alone when dealing with body dysphoria and others' transphobia, he aims to reach out to others who are still closeted in the Asian American LGBT community through social media platforms and involvement in local Sikh temples. With a desire to push for change, Sekhon claims that it only takes one person and a group of supporters to educate the general public about the transgender community, as well as an increase of Asian American leaders who will provide a voice advocating for LGBT members.
"Nobody said it was going to be easy, but the reason why I keep going is because a lot of people say that transitioning is going to be difficult," Sekhon said. "I want to be at the end and say I did it; this is my experience and this is what happened. I want to finish what I started."
*UF APIA Affairs, UF QAPI, seven UF experts and an Ontario College of Art and Design professor were asked for their opinion on the subject. They not reply or could not provide input.